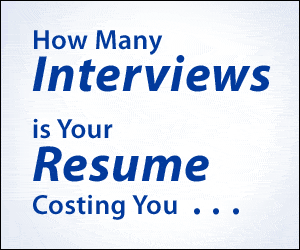 Want your profile here?
Becoming a member is easy!
Climber.com works with you to help you advance your career by putting you directly in front of tens of thousands of recruiters in your field. Just fill out the form below to start your account.
Recruiters - Try Postings!
Postings.com™ is a must-have for recruiters who want to:
Find Qualified Candidates
Find Job orders and Post Splits
Be Found in Search Engines
Implement a Social Sourcing Strategy
Senior Vice President - Business Continuity and Emergency Preparedness - 19 years experience
Sandra is a dynamic business continuity and disaster recovery expert with over 19 years of experience in several areas regarding: Technical Support, Disaster Recovery Plans (DRP), Auditing DRPs, designing Recovery Strategies, defining Minimum Contingency Requirements for Communications and Data Centers. Several activities she is experienced in are developing Business Continuity Plans (BCPs), Disaster Recovery Plans (DRP), Assessments for Contingency Plans, Supply Chain Continuity Plans, Crisis Management Plans, and Emergency Response Plans, among others. Including also the design, development, implementation, test and auditing of the Business Continuity and Disaster Recovery Services, performing assessment and detecting lack of controls, documentation and completion of the different phases of the methodology. Sandra also is skilled in project planning and execution, business development and providing trusted leadership to surpass client expectations. Sandra is currently certified in ITIL (Information Technology / Information Library). She has been engaged in several projects for major clients in Mexico, which allowed her to stay up to speed in major technological developments such as specialized recovery strategies, protection of systems / equipments, performance base design and large scale testing. Sandra has acquired experience in Sarbanes Oxley projects: Review of the Business Continuity Phase for a mayor Mexican bank Sarbanes Oxley audit for three (3) marketing agencies belonging to a world wide corporation (Chile, Costa Rica and Mexico City) The primary industries where she has gained experience are: financial, chemical, insurance, pharmaceutical, and manufacturing industries, among others. She is also proficient in English and Spanish readily transcending cultural differences.
About Me